---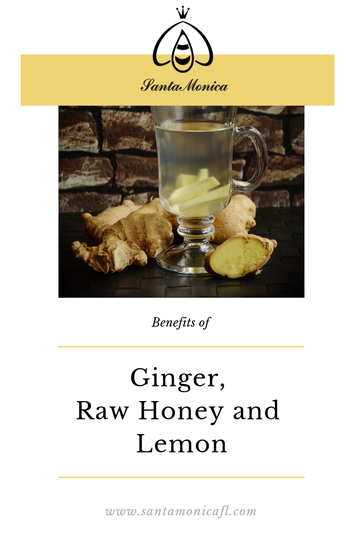 Ginger and Honey for your Heart
Many studies suggest that Ginger mixed with Raw Honey is good for your heart, because Ginger has been naturally used in preventing blood clots and lower the cholesterol.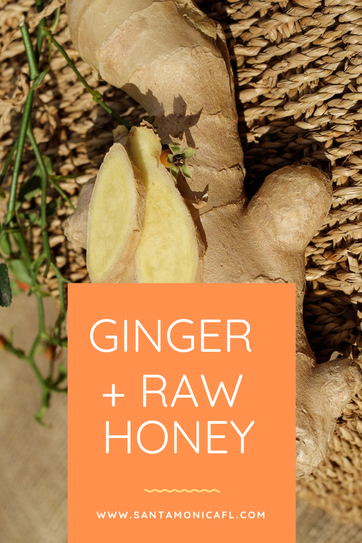 Honey and Ginger Prevents Nausea & Morning Sickness
Ginger is a natural remedy for nausea and morning sickness. Simply mix Raw Honey and Ginger in hot water and enjoy!
---
New to Raw Honey? We also have the following posts to help you understand about Santa Monica Florida Raw Honey benefits: 
---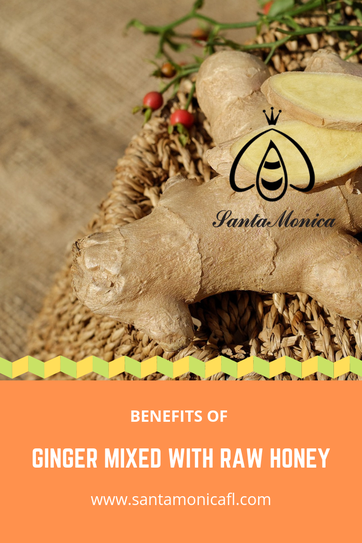 Ginger and Honey Strengthens Your Immune System
Ginger, Raw Honey and Lemon are the perfect ingredients to prevent sickness because they help your body to defend itself. Make a Raw Honey + Ginger Tea to drink during the day, boost your immune system and increase your physical energy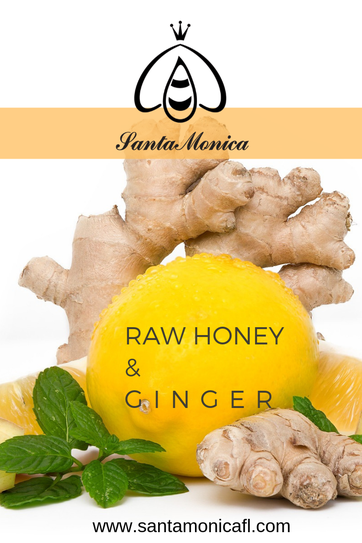 Honey and Ginger Helps with Indigestion
According to granny, consuming Raw Honey and Ginger tonic is good for your digestion because of the powerful benefits of the two components.
---
Ready to take your Raw Honey cravings to the next level? Join the Honey Club!
Access Through Facebook, One-Monthly Payment of Only $20
YES, Satisfy your Sugar Cravings!
---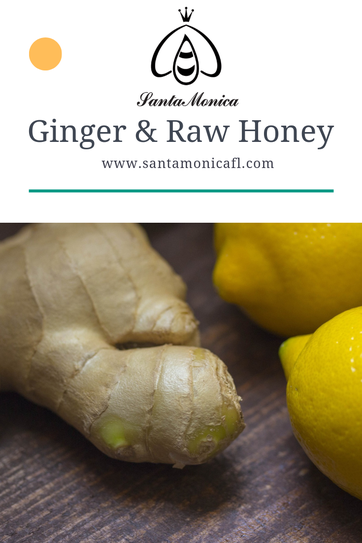 Ginger and Honey a Natural Home Remedy for cough and cold
Raw honey helps to alleviate the mucus buildup that blocks the air passages and usually leads to upper respiratory infections. Similarly Ginger helps to decrease inflammation of the air passage. For that reason, when you combine Raw Honey and Ginger you create a natural and potent treatment for cold, and cough symptoms.
Simply add 1 tbsp of Raw Honey to a hot Ginger tea, garnish with some lemon and enjoy! Easy to make, drink it all day and you should feel relief in no time 😊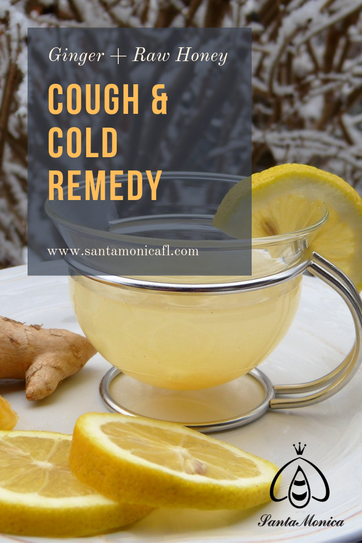 Ginger and Honey a Natural Pain Killer Combination
To make a natural pain killer simply mix Ginger and Raw Honey; Ginger has a strong flavor and is a powerful natural expectorant that help you flush the mucus from your body and reliefs you from pain. This mixture is very well known as natural treatment for the cold and sore throat as well as to open your sinuses 
---
---
Disclaimer: the medical, health, and skin care benefits mentioned in the blog are intended for educational purposes. Any statements made by Santa Monica honey highlighting the potential uses of its products are not guaranteed.
---